My URL: http://welcome.to/s_k_a



I got it for free at http://come.to
Sign Our Guestbook
View Our Guestbook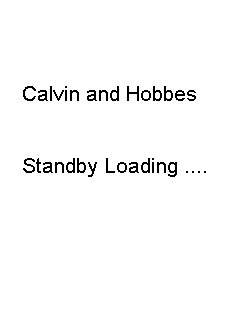 HISTORY
The Singapore Kite Association was registered in the Republic of Singapore in September 1982. Its founding members were Shakib Gunn, Tan Kim Hui and Tan Siak Yam.
The Association's symbol comprises two elements -- the Chinese character (ying), prounced "ing" which means eagle or hawk and a red wau bulan. The Chinese character denotes our recognition of the origin of kite flying in China and its present day legacy in Singapore. The wau bulan denotes our recognition of the kite as being indigenous to our region.
In history, kite flying can be traced back about 500 years. Sejarah Melayu
(The Malay Annals) refers to refers to the rule of Sultan Mahmud Shah of Malacca (a state of present day Malaysia) where he reigned from 1488 to 1511. In rough translation, the annals say:
" It was the kite season when everyone, young and old, was flying kites of various kinds. One of the flyers was Raja Ahmad, eldest son of Sultan Mahmud whose kite was as large as a deer. While all the kites flying, Raja Ahmad launched his and because his line was thick, he cut down all the others, except for one. This belonged to Hang Isa Pantas whose kite remained aloft even though it was smaller than Raja Ahmad's. This was because his line had been coated in gum and powdered glass. Eventually Raja Ahmad's line was cut by Hang Isa Pantas and his kite drifted away towards Tanjong Jati."
Although this was during the 15th century, it is believed Malays may have flown kites before this. Wan Musa bin Jusoh in his Wau Malaysia a small booklet published by Kementerian Kebudayaan Belia dan Sokan, Malaysia (Ministry of Culture,Youth and Sports,Malaysia) in 1975 and long out of print, he quotes from the Journal of the Institute of Anthropologist (sic), 'A study in Polynesian Tradition' 1931, in which Nora K. Chadwick suggests that kites were long used in the Malay archipelago to catch fish. There are, of course, many references to kites being used by fishermen in the Malay-Polynesian archipelago, a system used to this day.
In Singapore, at the tip of the Kra peninsular, between Malaysia and Indonesia, there is a paucity of historic references. Lee Kuan Yew, and the founder of modern day Singapore's economic infrastructure, Goh Keng Swee, are both on record as saying they flew fighting kites in their youth (1920s and 1930s), and there is hardly a Singaporean over the age of 50 or 60 years who does not recall playing with fighting kites is his kampong (village) during the monsoon period. (The tradition is carried on today at places such as Marina South and an orgainization to promote the sport, Kite-Fighting Enthusiasts Club,Singapore, was formed in I998)

The kitefighting tradition is possibly the precursor of modern kite flying in Singapore. When the writer arrived in Singapore in the mid-1950s, only fighting kites were to be seen. It seems probable that the pastime was introduced by seafarers from China or India. Undoubtedly, Malays in Singapore were making traditional wau bulan but when they came to
the fore in the early 1980s they were surprisingly 'hi-tech' versions of
their Malaysian counterparts, using nylon rather than paper for sails and
graphics created from the imagination of the builder,rather than the
traditional pucok nipah (palm frond) and awan larat (leafy clouds). They were much heavier and more durable too.
'Modern' kiteflying in Singapore

In the mid 1970s people were flying both home-made traditional Chinese kites such as the centipede (the Chua brothers being a good example) Chinese-made paper and silk kites bought locally, and kites from the west purchased on travels abroad. One popular area for flying was the newly reclaimed East Coast Park where a local Chinese newspaper, Sin Chew Jit Poh, sponsored a demonstration by a centipede kite flyer from Taiwan in 1976 or 1977. In 1978, they organized Singapore's first kite competition, the guest of honour being the general manager of Neptune Orient Lines, Goh Chok Tong, now Prime Minister of Singapore. In August 1996, some 18 years later, the Singapore Kite Association was part of a 'Family Fitness Festival' at which Shakib Gunn showed Goh Chok Tong a photograph of them at the 1978 festival. "Yes,I remember!" said Goh, reconfirming the believe that kites somehow have a special quality,of being remembered and creating links.

In 1981 Singapore Tourist Promotion Board announced the intention to hold a kite festival in Singapore. Shakib Gunn called them and discovered that they lacked basic knowledge about timing,site,organization, judging, contacts etc but they had at their disposal a huge organizational structure, and money.
Singapore International Kite Festivals 1982 -- 1986
- Five major festivals
- Computerised results on the field
- A system for judging
- What we learned

- Five major festivals
An organizing committee was set up comprising Singapore Tourist Promotion Board (promotor,secretariat,hospitality, food, accommodation, transport), People's Association (field infrastructure -- tents,stands for public seating etc), Sin Chew Jit Poh (field helpers,marshals, scorekeepers), Singapore Armed Forces (anchorage trucks,helpers for large kites), the Police (crowd control, parking logistics) and Singapore Kite Association ( program of field events, judging, announcing) . The key organizers at the Singapore
Tourist Promotion Board were Joseph Kong (chairman of the committee and Sharon Wong , a senior marketing officer who was to underpin the success of the festival in the ensuing years). Budget for the first festival was S$125,000, rising to over S$200,000 for later festivals, much of this going
on site development and hospitality for overseas guests. The concept was to combine two events -- a kite-making and kite-flying competition for local entrants and a 1.1/2 day spectacle for the public. About 200 entrants took part in the competitions categorised under Oriental, Wau, and Western.

It was argued that to get Singaporeans building for the competition, considerable prize money would have to be put up and budgets ranging between S$20,000 and $27,000 were the norm. These covered the three
categories, different age groups with, in one year, donations to the winners' schools.

1982 -- held at West Coast Park. Overseas flyers included Taiwan (team of five led by Chang Giunn), Japan (a team of four led by Masaaki Modegi , a team from India with fighting kites,and a sole flyer from Malaysia.

I983 -- held at West Coast Park. This guest list was expanded and the centre of attraction was the world'd largest kite from Holland. Michelle de Vries of the Dutch team spent much time with Singapore Kite Association
pre-planning arrangments for this expanded venture. Other fliers included Peter Lynn and Clyde Cook (New Zealand) presenting what was then their main attraction, the Tri-D box. As we recall, it was this year or the year
following , that we received a surprise visit from flyers from Persatuan Penggemar Layang Layang Jakarta Raya ( Perlajaya) , a six member team bringing with them I metre tall fighting kites flown from geared winches
fixed to wooden tressles. We have not again met this group and wish to record their names for posterity -- Hadi Halim, Rahardja Halim, Rachmat Rayat, R.M. Muchtar, Eddy Santoso and Saiful Anwar.

1984 -- held at West Coast Park. An expanded guest list included a return of the Dutch team now flying an experimental sailing clipper, flyers from Bali led by Drs I Gusti Ngurah Rai Girigunadhi , then director of Dinas
Pariwisata (Badung Tourist Promotion Board). It was gratifying to be able to introduce two heads of different tourist boards to each other, Mr Tan I Tong, Chairman, Singapore Tourist Promotion Board and Drs Rai, his
counterpart in Bali. Both agreed that had it not been for the kite festival, they would have never met. We also saw for the first time, Nop Velthuizen's genki (itals) or ultralite, a marque which was to become popular in the light winds of Singapore.

I985 -- Marina South, a vast tract of land south of the central business district was being developed and it was thought to be ideal for a festival. It lay in the path of the northeast monsoon, and there was ample space for
parking. Considerable effort and money was invested in site development and it was to host the festival for another two years. The festival was now becoming very big and ease of access was a vital consideration. New faces included Doug Hagaman, Dave Checkley, Pete Hoover and Robert Loera from USA (amongst many other friends), and David Chandler and Don Sutherland from Tasmania. Peter Lynn was again at the festival and went on record saying "Never in my professional life have I been cut down so many times". The culprits being our wau bulan which left unattended will clear a whole frield of kites. Peter reported about 16 cuts and Singapore Kite Association had to form a mobile recovery unit headed by Eric Ang. Chairman of the Singapore Torist Promotion Board wanted to see an extended festival, thus local preliminaries started some three weeks before the main event. Design judging for local kites was held one week before the final in the Gay World Stadium which became an event in itself.

1986 -- Marina South. This was to be the last festival sponsored by Singapore Tourist Promotion Board. Following the 1986 festival they invested in power boat racing as they felt crowd attendance would be more
predictable.This year in addition to the usual stalwarts we welcomed flyers from Italy and Germany ,
and the main event was the large edo (itals) brought by a team from Yohkaichi, Japan.

During much of this period, and in the years to follow, a lot of organizational planning was done by Singapore Kite Association's Michael Seet to whom the association owes a debt of gratitude. Other fliers who
consistently supported us included Robert Foong, Ng Thang Eng, the Chua brothers, and the late Loh Chin Nghee.

1987 -- East Coast Parkway. With Singapore Tourist Promotion Board no longer sponsoring the event, we put on a a very small festival with no overseas participation, and rather than the previous cash prizes, all registerd entrants received a nasi bunkus packet of curry and rice. The item which captured the attention of the press was the Australian bicentennial star kite which arrived in Singapore one day prior to the festival on its first stop on a world tour to publicise the Australian bicentennary. Shakib Gunn, then president of the Singapore Kite Association, had earlier helped launch the kite in Tasmania and was later to return there for the celebrations with a team from Singapore.

1988 -- East Coast Parkway. By now our adopted site was becoming grown over. A minimalist festival was held through a donation from Thai Airways, like Malaysian Airways, ever good friends. However in June of the same year, we hosted a fairly large event, the First Asian Kite Festival at West Coast Park. Only one month prior to the festival we received a visit from Tadakazu Funasaki who thanked us in advance for organizing this
festival sponsored by the Japanese daily Yomuri Shimbun and Japan Kite Association.!

I989 -- Marina South . Through the good offices of members Michael Seet and Michael Tan, we were able to host a small festival from donations mainly from Italian tile companies.We were able to link this festival to the Kedah Kite Festival the following week and then the Johor (Desaru) festival, all in the period January 21 to 29. Teams from Australia, France, Germany,Holland, Italy, Japan, Malaysia, New Zealand, Taiwan and USA joined
in the three-location tour. The Singapore stop offered a tour around the harbour in a Chinese junk and a lion dance farewell dinner, the Kedah ferstival included a side trip to Langkawi, then a I6 hour coach trip to from Alor Setar in Kedah to Desaru in Johor where our host was Lee Poi Long. The home produced festival program included a story on the January 17,1989 flight of Loh Chin Nghee's 224 metre long dragon, only two metres shorter than the 73 storey Westin Stamford Hotel ,a report on the world,'s first medicated membership badge, and a story about the cha kiak (wooden clog) which everyone was to take home on a souvenir board

Computerised results on the field
After the 1989 festival only 'SKA Flying days ' have been held, all in February,during the cessasion of the Northeast monsoon.An innovative feature (at least at that time) of the 1985 festival was the introduction of on-field computerised competition results, made possible by SKA member, Steve Safter, an American then living in Singapore. This reduced the number of people needed to hand crunch and weight raw numbers, it looked very impressive and the results were 'unquestionable' but latterly we decided that the effort did not justify
the benefits and when Steve left we returned to the hand calculator and spread sheets.
A system for judging

A system for judging
One byproduct of the festivals was our system for judging competitions. With three categories of kites and with judging both on the ground and in the air, plus up to 200 particpants all hungry for cash prizes, we needed a
system that was transparent and reasonably fair. The panels of judges comprised a mix of foreign and local flyers with the chief judge being included in all panels. Three categories of kites with design judging (on the ground) and performance judging (in the air), plus two different age groups resulted in the need for 12 panels. The chief judge rotated judges depending upon their stamina; for example design judging 60 wau bulan could take two hours or so of examination in the hot sun. To speed up performance judging, contestants were called up to fly in batches of six. The great length of time required for design judging , the fact that it has little spectator appeal, and the physical demands upon the judges, led it to be held one year in an auditorium. When performance flying was not held on the same day as design judging , kites were marked with an indelible signature to prevent switching. Points were awarded, 50 for design and 50 for performance, with both
design and performance being sub-divided with slightly different criteria for the three categories of kites, for example whereas the Oriental and Western categories rated stability as woth 10 points this did not apply to
the Wau category where eliptical movement and sound of the hummer scored points.Points awarded
were in the range 20,15,10 and 5, but judges were required to score on a scale of 1-10 half points included and their scores were weighted accordingly. For details of the scoring system, please see
Performance judging always took place during periods of strong wind, leaving design judging for the lulls in the weather --thus flexible scheduling is important. Judges were always paraded around all the kites in their category prior to judging and this often led to discussion before judging. Their scoresheets included space for their own brief description of the kite and this proved useful in the event that discussion was deemed necessary about particulars. After totaling each category and age group, the judges were recalled to discuss any abnormalitiesin the scores and to ratify the results.

What we learned
The most important things we learned were the very FIRST step and the very LAST step, these had nothing to do with the organization. The very first step was knowing your OBJECTIVE. The very last was holding a POST MORTEM.

A clearly defined objective seemed important, for without agreement to this, there would be no reasonable way of assessing the success of the festival. With the Singapore International Kite Festivals , we had a range
of possible options -- to provide visual material for the Tourist Board's promotion of Singapore as a City of Festivals, to attract more tourists to Singapore, to provide Singaporean families with an outdoor spectacle, to
help provide schools with an extra curricular activity/window on art opportunity, to help promote kiteflying, to gain global exposure for Singapore through the media and so on. In the event, objectives were never very clearly defined and thus it was quite difficult to to make an objective determination as to the festival's success. The last step was the Post Mortem which usually covered I5 or more headings and was held within one
week of the closure of the festival. This document was invariably the first to be read and digested prior to future planning meetings.

Other considerations, often too easily overlooked , concern timing and site selection. Timing involves study of the seasons, weather patterns and school holidays. In Singapore, the month with the most and strongest wind
is January, yet this is in the middle of the Northeast monsoon and January happens to be the wettest month. The site nearly always needs to be bigger than you visualize, ideally on a perfect axis to the prevailing wind, with a good surface and drainage, easy access for the public and with plenty of parking space.

With clear objectives, the right dates and a good site, you may start on the organization! With the Singapore festivals that were expected to attract good crowds, we found lots of sustained pre-publicity to be
essential, starting several weeks before the event where compeitions were involved, to give ample time for registration and kite building. Otherwise, at least ten days of publicity prior to the event (press,TV, radio, posters for hotels etc). The weekend before the festival, there must be a newsworthy press conference-cum-demonstration and separate interviews with quoteworthy personalities. All tourist magazines, events columns in newspapers etc must be covered weeks in advance. The presence of international media is important if global publicity is sought.

We found that good music and a good comentator are important. The latter's comentating skills are less important than his or her knowledge of kite lore. The public know nothing about kites and we need to keep them
entertained, interested and focussed. For the public to remain keenly focussed for any length of time, there needs to be a program of
pre-arranged events and this has to be balanced against the kiteflyers' own
skills,initiatives and levels of energy.


Registered & Snail Mail Address:
Singapore Kite Association
50A Marine Parade Road
#08-02 Amberville
Singapore 449266
REPUBLIC OF SINGAPORE
The 1998/1999 Office Bearers are :
President : Wing Lee
Hon Secretary : Polly Ching
Hon Treasurer : Shakib Gunn
Committee Member : David Wagner, Allan Lim